Learn how to be a successful stay at home mom with little ones (even if it's noisy in your house!)
Thinking about being a stay at home mom?
It's one thing to be one, but another thing to actually be a successful stay at home mom.
Learning how to enjoy being a stay at home mom may seem challenging, but it isn't.
In the beginning for me, I didn't want to go back to work and had to find a way to stay at home, not be bored or not resent not going to work.
If you are a brand new mom for the first time and considering being a stay at home mom, learn how to be successful and enjoy your time at home!
Routine for the Stay Home Mom
Creating a stay at home mom daily schedule all beings with planning your day out with your little ones.
Depending on if you have toddlers or one, two, three or more kids, your daily schedule may change regularly.
When my twins were young some tasks I incorporated into stay at home mom daily schedule were:
Circle time
Craft time
Outdoor time + snack
Park outing
lunch
Nap
stroller walk
play date
dinner
bed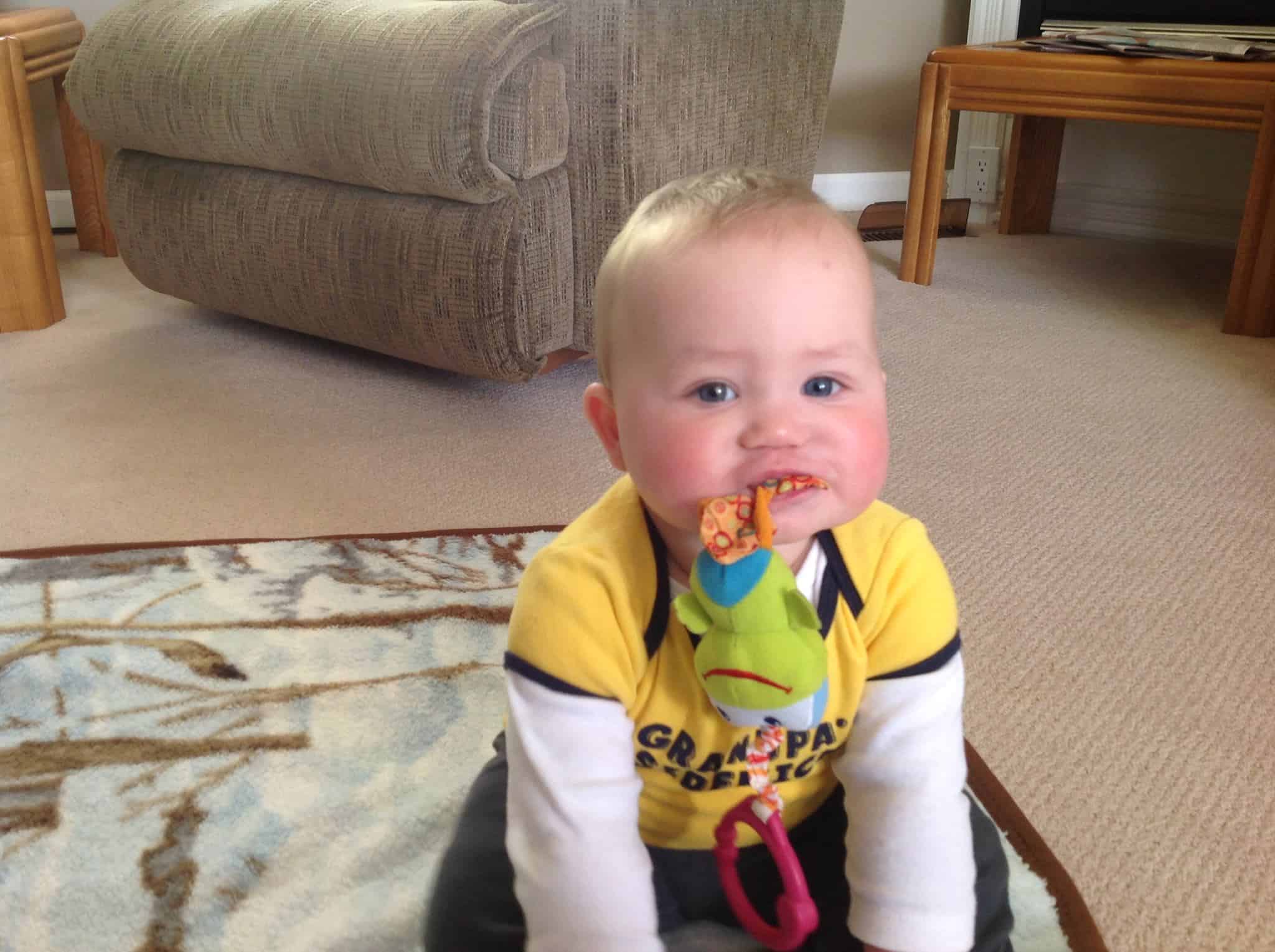 By breaking up your day you can become a successful stay at home mom.
As well, try to incorporate these small and mighty things in your daily schedule so you can learn how to feel fulfilled as a stay at home mom.
Anticipate
One of the best things I know of is that pleasant feeling of looking forward to something. It somehow infuses each day leading up to that moment with a little shot of joy.
Whether it's simply setting aside an evening to listen to your favorite music, a night out with friends, or going on a date with your spouse.
Put something in your calendar that you can look forward to and plan something small for yourself tonight.
Laugh
Do you have a funny person in your life that makes you melt into a puddle of giggles? Make plans with them.
Also, (or if such a person does not exist for you) find someone on the internet that shares funny or cute stuff and follow them.
Cute Emergency on Twitter shares all things cute and fuzzy. Dry Bar comedy on Facebook shares funny and clean stand up comedy clips.
A little dose of the cute and funny in your daily feed can boost your mood.
While you're at it, unfollow, unfriend, and unsubscribe from the people that bring you down and stir up anxiety and drama.
Dance
I know of no bigger immediate mood boosters than music and movement.
Why else do you think those singing and dancing Trolls tasted like true happiness?
When I need a hit of happiness, I put on a playlist of my favorites and boogie.
The best part about that is that my kids always, always join in and it's just pure fun.
Faith
Take five and lean on your faith.
Pray. Meditate. Read Scripture. Ponder the clouds or stars in the sky.
Breathe.
Do those things that center you, that remind you of the good, and help you to view your life with a broader perspective.
Benefits of Stay at Home Mom Statistics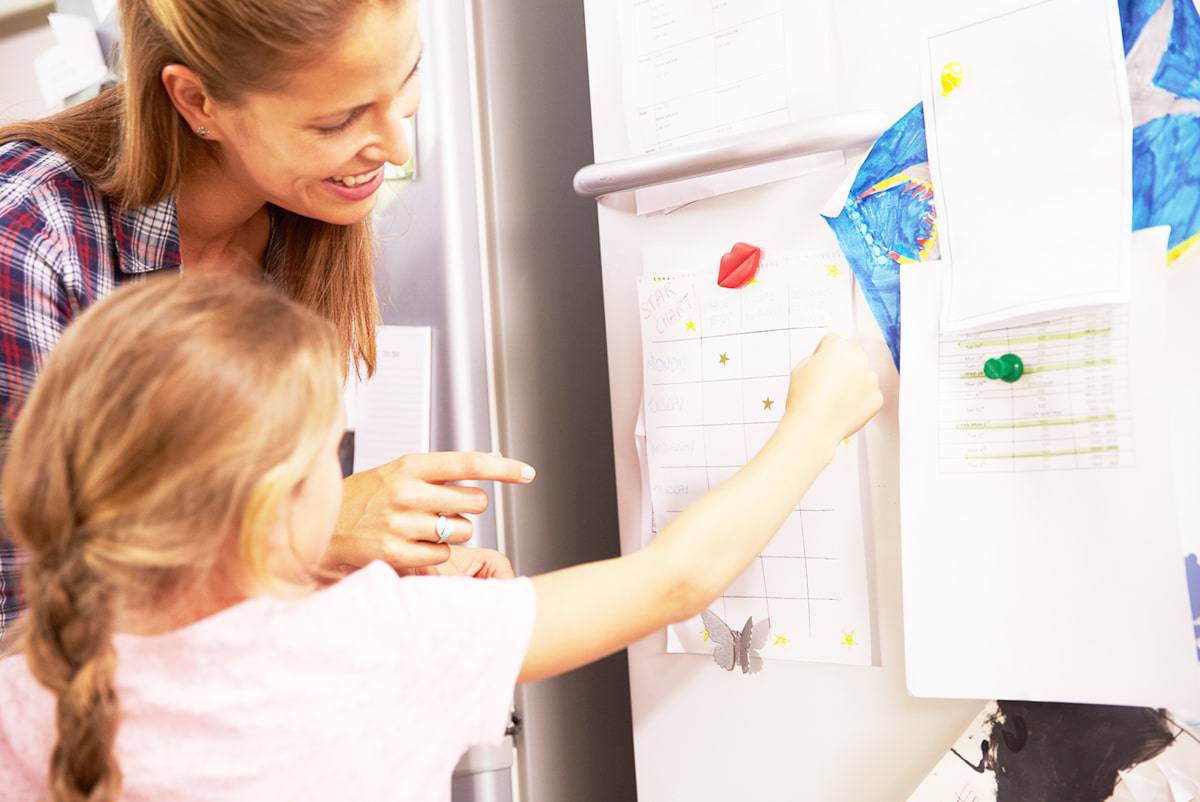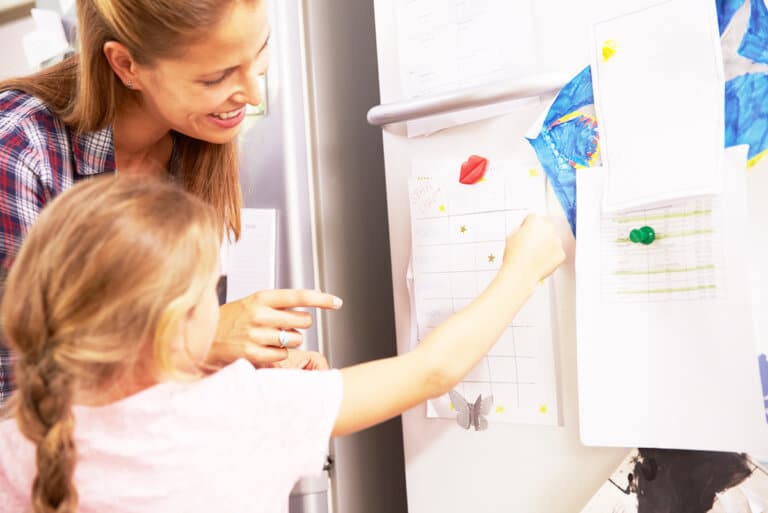 Statistically, 71% of moms work outside the home while the other 29% are staying at home with their children. While those certainly aren't quite the numbers that were seen decades ago, the rate of stay at home moms is increasing.
And there are many benefits to being a stay at home mom that are actually backed by scientific studies!
For instance, a 2014 study found that having a parent at home during the childhood years benefits the child as they grow up and that school performance increased all the way to high school.
There are also studies that find that kids in childcare are more at risk of developing behavioral problems. Being at home with your children during their early stages of life is better for your kids than being in childcare full-time.
There's even been follow-up research conducted that confirmed that these findings were still true seven years later!
That's not to say that you should avoid daycare altogether!
There are also benefits to having your child attend daycare part-time – both for their development and your sanity.
Working Moms vs. Stay at Home Moms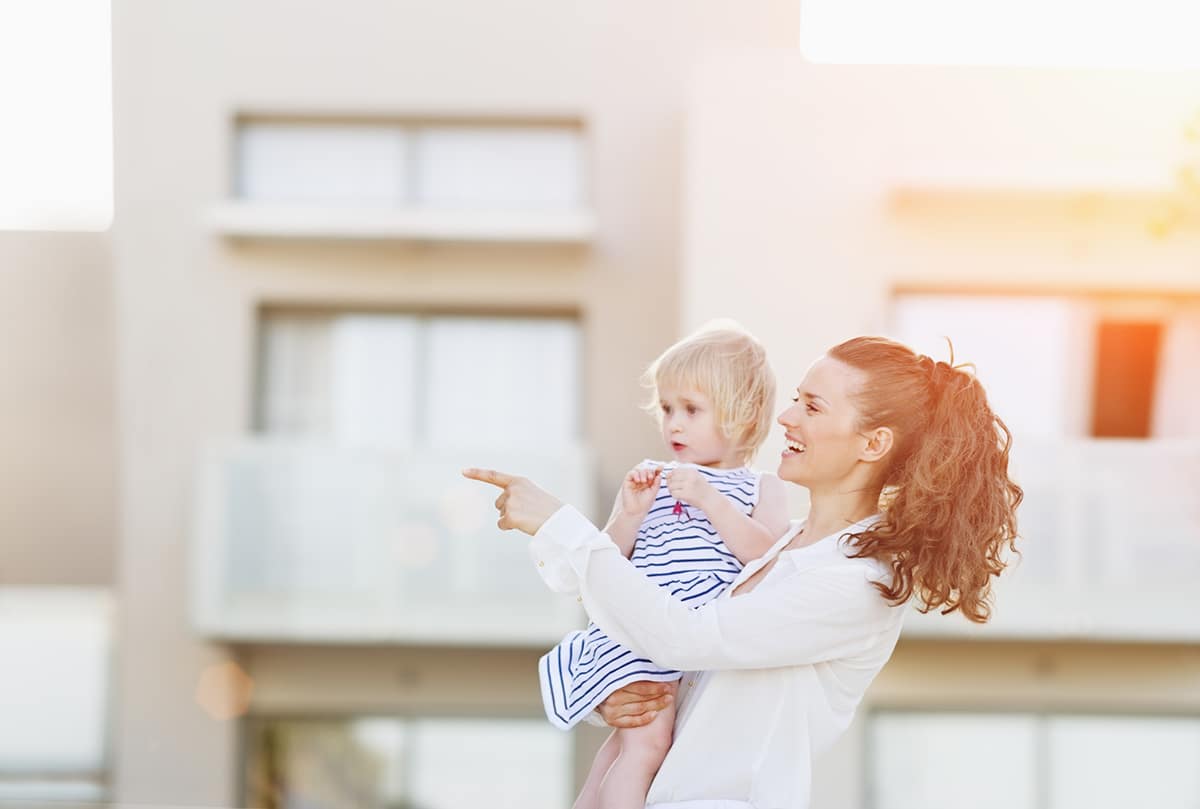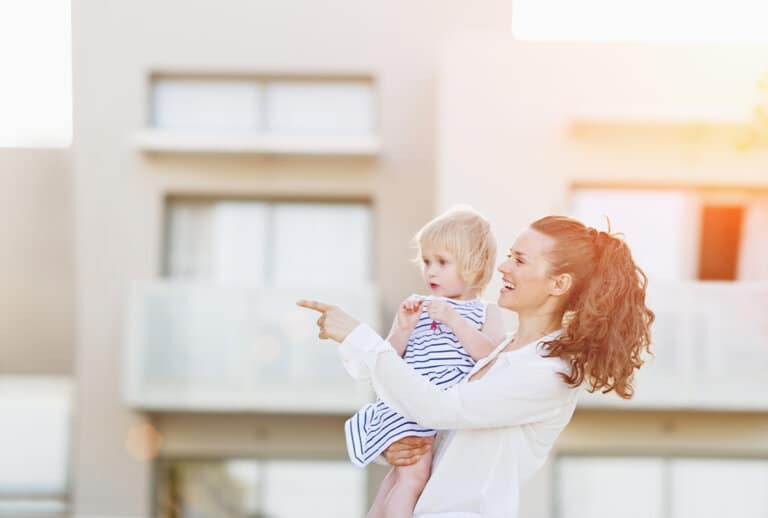 So we know that being a successful stay at home mom has its benefits, but how does it really compare to being a working mom?
When it comes to being a working mom, you get to enjoy perks such as having a second income and enjoying socialization outside of your family.
You also model independence for your little ones.
Plus, you get to drink your coffee while it's still hot and not reheat it 40 times throughout the day. Amazing, right?
However, you do miss out on time that you could be spending with your kiddos before they start school and probably spend a small fortune on daycare.
Overall, finding balance as a working mom can be difficult with the demands of home and your job competing for your attention and energy.
When you're a stay at home mom, you get to spend more time with your kids and create a stable environment for them.
You'll have more time to help them with things like schoolwork because you are not burnt out from your job.
Yet, being a stay at home mom can get lonely.
While kids are cool to hang around with, it's nice to speak with grown-ups from time to time. It is possible to have friendships, of course, but it takes a bit more work.
You also forego a second income (unless you find ways to work from home, which we'll get to in a sec!) so your budget may be tight.
And most of the housework tends to fall on you since you have the time at home to try and get it done.
So, as you can see, there are ups and downs to both being a working mom and a stay at home mom – no mom has it easy!
Whether you have chosen to be in your current situation or have done so out of necessity, there are always struggles and always ways to make your life a little bit easier.
Work from Home Mom Schedule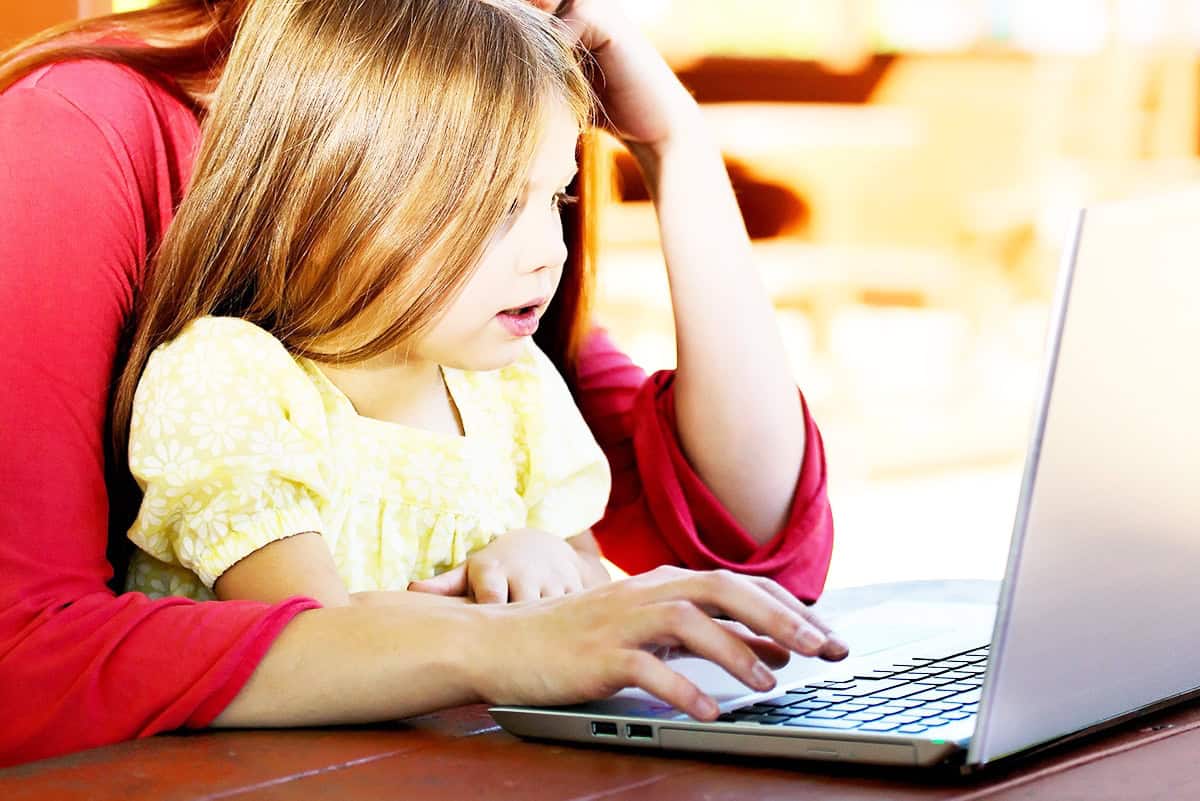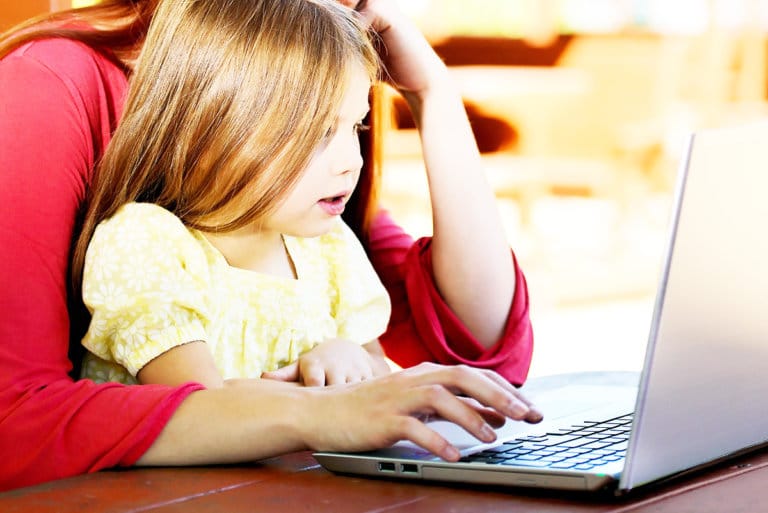 As I said, there's always the possibility of earning an additional income by working at home.
You can be a successful stay at home and have a job – I'm proof that it's possible!
When my maternity leave from having my twins was coming to a close, I really didn't want to go back to work. In the beginning I tried working outside the home by offering autism therapy services to families, but found the commute to rural families long.
Instead, I dove into the world of entrepreneurship and began blogging and freelance writing to earn an income.
Working from home and earning a full-time wage doesn't happen overnight but it's definitely an option for stay at home moms who want to bring in some extra money!
But you're probably wondering: "How can I focus on making money when I have my kids to take care of?"
The secret lies in time management strategies!
If you can practice and implement time-saving tools and methods, you can learn how to manage your time so you can take care of the little ones while earning an income from home.
One simple tool I absolutely love is creating a schedule.
Not only do kids need routines to develop, moms need them too – most to organize the day, but partly to stay sane.
Organizing your day by the hour can be difficult so here's a list of tips when it comes to scheduling your day:
Get up early and start with a quiet morning routine. You can have your coffee, take a shower, and/or do a quick workout. Take a few minutes to look over your work goals for the day as well.
When the kiddos get up, make breakfast and eat with them. Try to get some light cleaning done around the kitchen.
Be sure to incorporate play-time into your day. Also, set your kiddos up with independent play activities so you can get your work done during the day.
If you have little ones, take advantage of naptime. Housework can be done in short spurts while they are awake but naps are the perfect quiet time to focus on making money!
Remember to take breaks during the day. Stop at lunchtime to have something to eat and take short breaks to get up and move around.
Take some time in the evening when the little ones go to bed to finish up what you were working on.
When it comes to creating a work from home mom schedule, be flexible!
Life will get in the way so it's important to prepare yourself to work around what needs to be done.
Also, making a to-do list of what you want to accomplish will help you to stay on track.
Successful Stay at Home Mom Tips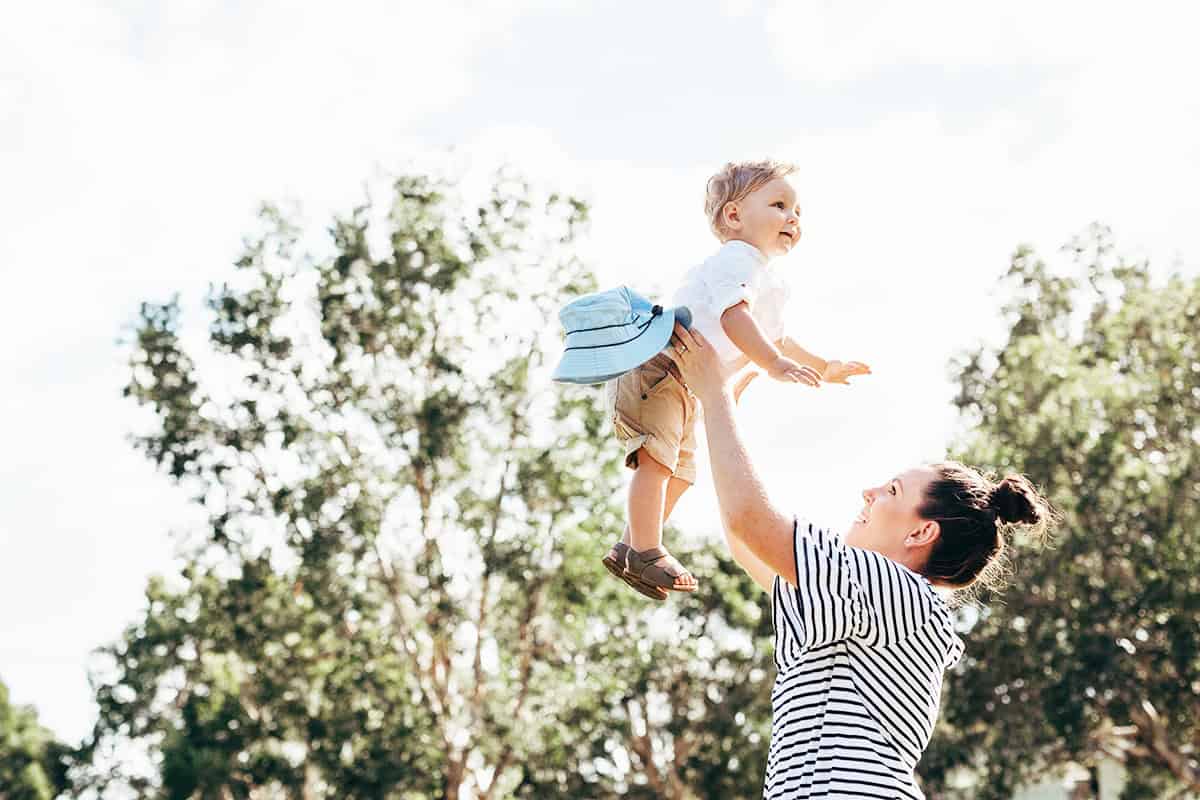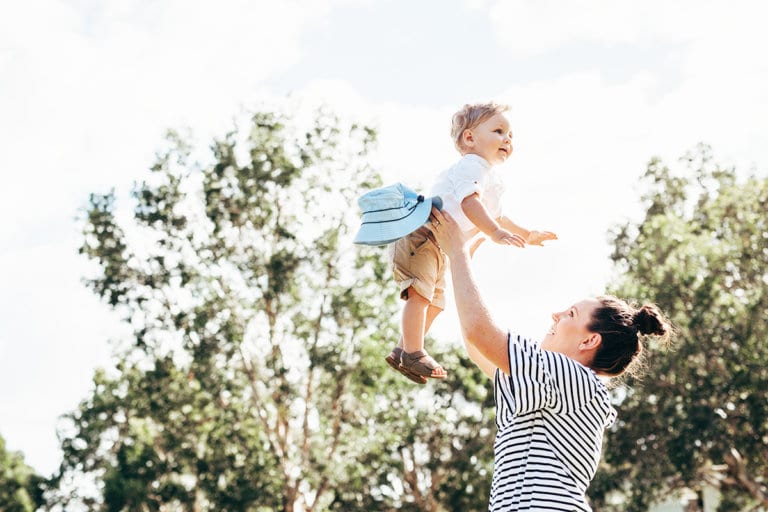 Want to know a secret?
Over the years of being a stay at home mom there has been on fundamental thing that has saved my sanity, help me survive as a stay at home mom financially and just be a happy mom.
Want to know what it is?
It's forming habits.
And no, I'm not just talking about making your bed and flossing your teeth (although those are good, too).
Our habits, the things we do every day, are the building blocks of who we are. Our good habits can lead us to happiness, peace, and success.
We all love to look at weight-loss before and after pictures.
The amount of dedication they had to transform their bodies is astounding. And it started with changing their habits.
If you want to become anything or to re-invent yourself, start with your habits.
What do you want to do with your life?
Who do you want to become? (Maybe just a less-stressed mom?)
Habits will get you there.
1. Tell NO ONE Your Goal (Except Any Teammates/Partner)
A lot of what motivates you to complete a goal is the pleasure of becoming what that goal is.
That pleasure can be won too early if you brag that you are going to lose the baby weight, for example, and all your friends encourage you and congratulate you for this change – before you even get started.
Do the behind the scenes work first, and wait until other people start to notice your changes.
That congratulations then, is a truly earned reward and it will motivate you to keep going, especially because by then you've picked up some momentum and increased willpower.
2. Find a Partner to Help You Form that Habit
There's a lot to be said for having someone in the trenches with you. They keep you motivated when you would have given up.
Find the right partner – like your husband, sibling, or close friend. Someone you can't hide from, who knows your strengths and weaknesses, and will help you avoid your pitfalls.
3. Do Your Habits Daily
Get yourself into a rhythm.
It's easier to remember to do your new habit when it is every day (or at least every weekday), and thus, easier for the habit to stick.
Try to do the habit around the same time each day or after you've just finished something else (like exercising after you wake up).
4. Remind Yourself
Remind yourself with notes.
Put sticky notes on the mirror, on the fridge, on your computer. Anywhere you will be when you need to do what you said you would.
Remind yourself with notifications. Set timers on your phone's alarm or notifications on your calendar app to help you remember. Make appointments with yourself and keep them.
Remind yourself with external triggers.
This is one way to build on the habits you already do.
Say you want to start a habit of daily reading. You already eat lunch everyday, so your "trigger" to help you remember to read could be lunch. So everyday after you finish your food, you will open a book and read a chapter.
These triggers work better when they are very specific. This is how healthy routines are built.
Remind yourself by tracking your habits and finding more motivation.
5. Reward Yourself
You can attach want-to-dos to have-to-dos.
I struggle with cleaning the kitchen and washing the dishes.
One thing that I love to do is listen to podcasts.
So I made a deal with myself that I can only listen to podcasts when I am cleaning in the kitchen.
Yesterday, after the dishes were done, I still wanted to listen some more, so I started scrubbing the oven and the cabinet doors.
I totally tricked myself into it, but man did the kitchen look nice and feel nice to be in.
I also hate folding laundry, so I made a similar deal with myself for that habit: watching my favorite TV shows. Now, I only get on AppleTV when I have laundry to fold. I do all my laundry folding only once a week, and it has become a time I truly look forward to.
Another spin on this idea is to withhold the thing you want, until after you have accomplished the thing you have to do – this works well for things you can't do simultaneously. Like eating chocolate and scrubbing toilets.
It's like telling your child they can't play video games until after their homework is done.
Yes, you are an adult, but no one is going to make you act like one except yourself.
Reward yourself with something bigger.
After keeping your new habit for a month or so (whatever length of time you decide on beforehand), reward yourself with anything you want that won't set you back on your goal.
If you are trying to lose weight and you have eaten healthy for a month, reward yourself with going to see a new movie or buying a new book or app you've been wanting.
By rewarding the habit keeping (eating healthy) rather than results (like weight lost) you will more likely keep your habits in the long run.
Easy and Simple Jobs for Stay at Home Moms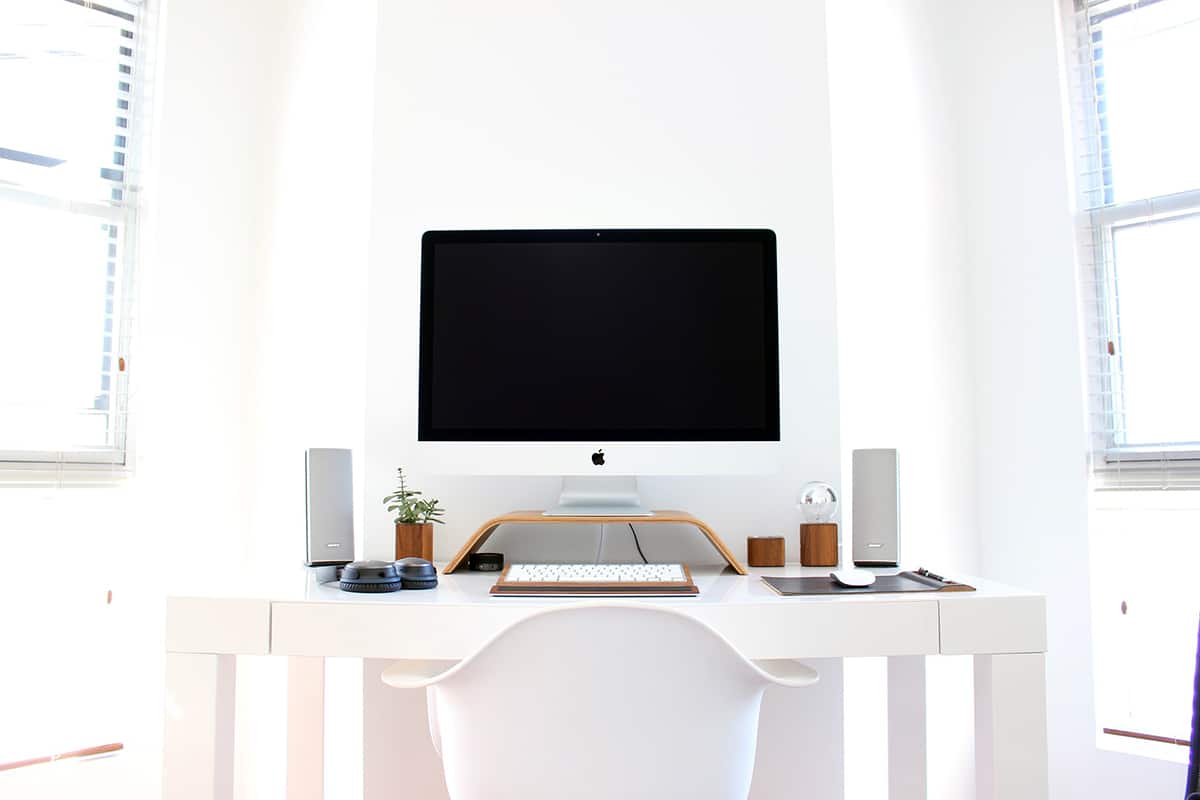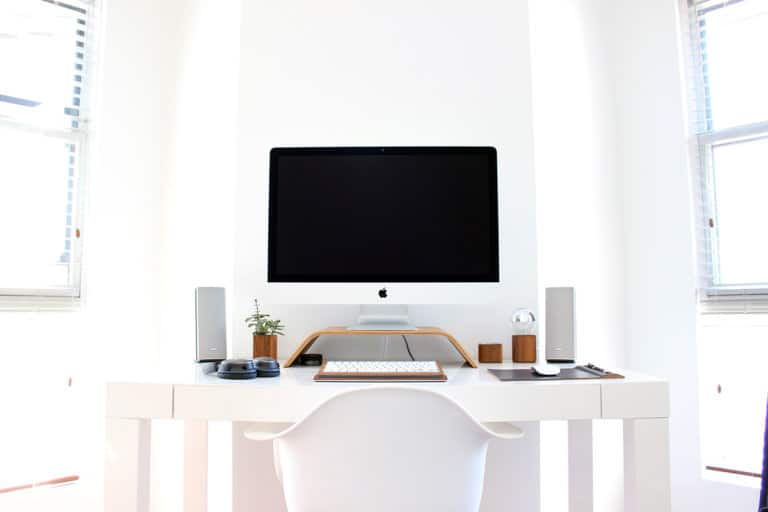 So if you are interested in working from home as a mom, you can always start a side hustle to earn some money!
With side hustles, both online and offline, you can continue to enjoy your time at home with your kids while earning an income.
Before you get started on a side hustle, I suggest you start a blog.
For moms working from home, blogs are the #1 money-earner!
I started my first blog in 2014 and it's my main source of income.
Otherwise, check out these easy and simple jobs for successful stay at home moms:
Digital products: make and sell printables and templates.
Freelance writing: earn money writing online content for blogs, magazines, and businesses.
Virtual assistant: help business owners with a wide variety of tasks such as answering emails, monitoring social media groups, and collecting data.
Online coaching: work one-on-one with people and share your expertise with them.
Sell photos: sell your photos to stock photo sites or as digital prints.
Teach English: teach English to foreign students online.
Tutor: you can tutor students online or in your home.
YouTube: create a vlog focused on your expertise and build up an audience.
Online bookkeeping: help businesses keep their finances in order.
Editing/proofreading: help authors and bloggers with their grammar and spelling.
Website design and development: create websites and layouts for online businesses.
Graphic designer: create visuals and custom graphics for bloggers and businesses.
eBook writer: write eBooks for small businesses and bloggers.
Sell on Amazon: use Amazon FBA (Fulfillment by Amazon) to open an online store and resell items.
Transcribing: listen to audio and convert it into written content.
Online courses: create an online course and sell your expertise and knowledge.
Subscription boxes: curate packages focused on a certain theme and product and mail them to customers.
Crafts: sell homemade items such as mason jar crafts, crocheted/knitted products, jewelry, etc.
Childcare: look after children in your home.
In-home services: offer services such as hairdressing, manicures, and dog grooming in your home.
As you can see, there are tons of ideas for you to make money at home as a stay at home mom!
Be a Successful Stay at Home Mom!
Although there are many ways to make money as a stay at home mom, don't base your success on your income! There are so many other factors that contribute to being a successful stay at home mom.
It's all about finding balance and purpose. Relish in the fact that you get to spend so much quality time with your little ones but accept that it's not always a walk in the park.
And that's all from me!
If you have any tips for being a successful stay at home mom, I'd love to hear them.
Leave them in the comments below!
Please pin me!